Meet the Board of Directors
Evelyn LEOPOLD
Chair
Huffington Post contributor
An independent journalist reporting from the United Nations, Ms. Leopold is a contributor to the Huffington Post. She was bureau chief for Reuters at the UN for 17 years. At Reuters she was a news editor for North America, the editor for the company's Africa region, based in Nairobi, and associate editor worldwide. She was a correspondent in Britain and in Germany, as well as in New York and Washington.  Read More >>
Giampaolo PIOLI
Vice Chair
Quotidiano Nzaionale (Italy)
Since 1986, Mr. Pioli has been is the UN Bureau Chief and US Special Correspondent for Quotidiano Nazionale (Il Resto del Carlino, La Nazione, Il Giorno), the second largest publishing group in Italy. As a UN correspondent he covered the earthquake in Haiti and travelled with the UN Secretary-General to Syria, Lebanon, the Middle East and China. He also covered many crises in Central America including Nicaragua, Panama, Honduras and El Salvador. Read More >>.
Seana MAGEE
Treasurer
Kyodo News
Ms. Magee has been a reporter for Kyodo News, Japan's major news wire service, since 1999. She has worked in both the Los Angeles and New York bureaus. Since 2004, she has focused predominantly on UN issues ranging from nuclear nonproliferation to climate change and Security Council action on North Korea, Iran and Syria, among others. Read More >>
Mercedes GALLEGO
Secretary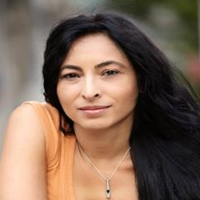 Vocento Media Group
Ms. Gallego has covered United Nations as the US Correspondent of El Correo and the 13 syndicated newspapers of Vocento for the last 15 years. Previously she covered Central America for four years. Throughout her career she has reported on the Zapatista uprising in Chiapas, the guerrilla war in Guatemala, the Che Guevara's funeral in Cuba, the devastation of Hurricane Mitch in Honduras,  Read More >>
Iftikhar ALI
Associated Press of Pakistan
Mr. Ali has worked in the field of journalism for over 50 years, having joined the Associated Press of Pakistan (APP) in 1959. After working in various capacities in the country's national news agency, including as diplomatic correspondent in Islamabad, he was posted at the United Nations in 1976. Eighteen years later, he joined the United Nations and for nine years was posted in Iran and Kosovo   Read More >>
Ali BARADA
U.N. Bureau Chief, An-Nahar (Lebanon)
Prior to his present appointment, Mr. Barada served in various capacities at An-Nahar (an independent Lebanese daily) since 1993. He also writes a weekly political column in Arabic for An-Nahar and regularly reports from the UN for Arabic-medium television and radio stations, including France 24 and Radio Monte Carlo. In addition, he serves as political analyst and commentator on UN affairs in the Middle East,  Read More >>
Pamela S. FALK
CBS News TV & Radio
Ms. Falk is CBS News U.N. Resident Correspondent and Foreign Affairs Analyst, based at U.N. Headquarters in New York City. She reports on air for CBS TV & Radio and writes for CBSnews.com.
She is the former Staff Director of a U.S. Congressional Subcommittee of the House of Representatives International Relations Committee.  Read More >>
Naomi FARRELL
World Union Press
Ms. Farrell is currently U.N. correspondent for the World Union Press following a long career which included reporting for the Globe and Mail of Canada, the Jerusalem Post, and Al Ahram, among others.  She serves as vice president of the U.N. Society of Writers and has been included in the Who's Who of American Women.  Ms. Farrell received her master's degree in international affairs from Long Island University in 1996.
Farnaz FASSIHI
Wall Street Journal
Ms. Fassihi is a Senior Writer for The Wall Street Journal. She recently returned to New York to cover the U.N. after serving 14 years in the Middle East as a senior foreign correspondent, Baghdad bureau chief and deputy bureau chief for Middle East and Africa. She covered wars in Afghanistan, Iraq, Israel, Gaza, Syria and Lebanon as well as uprisings across the region including Iran and the Arab Spring.  Read More>>
Linda FASULO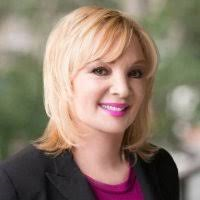 National Public Radio (NPR)
Linda Fasulo is a journalist and author specializing in the United Nations and U.S. foreign policy.   Based at the UN, she is a longtime independent correspondent for NPR News.   Linda worked as UN Correspondent and producer for NBC News and MSNBC for more than a decade and as Special UN Correspondent for US News and World Report magazine for seven years.   Read More>>
Kambiz FOROOHAR
Bloomberg News
Mr. Foroohar's biography will appear shortly.
Edith M. LEDERER
Associated Press
During her four-decade career with The Associated Press, Edith Lederer has worked on every continent except Antarctica covering wars, famines, nuclear issues and political upheavals.  The first woman assigned full-time to he AP staff reporting the Vietnam War, Ms. Lederer also covered the 1973 Middle East war, the war in Afghanistan, the first Gulf War, the conflict in Northern Ireland, the end of the war in Bosnia,  Read More >>
Philippe RATER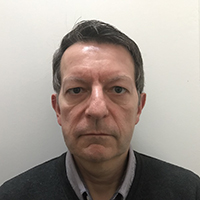 Agence France-Presse
Philippe has been working for Agence France-Presse (AFP)  for 30 years, notably as Paris defense correspondent (1989-1994), in Brussels as NATO correspondent (1994-1999),  in Washington as head of French Desk North America (2003-2008), diplomatic correspondent in Paris (2009-2012), head of International Department (2012-2016), and UN correspondent since August 2017.   Read More >>
Sylviane ZEHIL
L'Orient Le Jour
Ms. Zehil is an American-Lebanese professional with over 35 years of experience in journalism, research, and PR. She was instrumental in establishing the UN/New York bureaus for L'Orient Le Jour and An Nahar (both based in Beirut) in 1992 and since has been the New York/UN Bureau Chief for L'Orient Le Jour, a leading French daily independent newspaper.  Read More >>
Sherwin BRYCE-PEASE
EX-OFFICIO
SABC News (South Africa)
President, United Nations Correspondents Association
Mr. Bryce-Pease has been with the SABC since May, 2002. In 2005, he was appointed producer and co-anchor of SABC News'  Weekend Breakfast Show – Weekend Live. During the same period he was also the stand-in presenter on SABC 2's Morning Live – the largest breakfast television show in South Africa.  Read More >>